Google AdWords Certification Exam Prep Study Guide: Advertising Fundamentals
The AdWords certification Fundamentals exam covers a few main topics. These include the following sections:
Each section includes a summarized outline of the main topics covered along with a Workbook Quiz. There's a practice exam to take at the end.
The Fundamentals exam covers the basics of both the Search and Display Networks.  Once you've passed the Fundamentals exam, you'll still need to pass one of the advanced exam topics like the Search Advanced or Display Advanced. You only need to pass one of the advanced exams.  Ultimately, you need to pass two exams to become certified.
Everyone has to take the Fundamentals exam. Because the advanced exams build on the basics you'll learn in the Fundamentals exam, it's the exam you should take first.
We've poured through the AdWords Certification Fundamentals Exam knowledge center and put everything together in this organized guide. We've also cross-checked actual exam questions and included the relevant information for you. And lastly we've created workbook quizzes for each section that cover what you need to know to pass the exam. These quizzes are in true/false and fill-in-the-blank format. We've also included practice exam questions for you that are very similar to actual exam questions you may see on your exam.
The guide was written in mid-2013 so the further you get away from this date, the more likelihood you have of encountering test questions or material not covered in this guide.
However, it will still be of use to you as many of the AdWords Fundamentals have been the same since the program first started. But it's definitely a good idea to review their knowledgebase along with this material if you have the time.


Section I: Introduction to AdWords
Search Engine Marketing and Online Advertising
When you read a book, the table of contents helps you navigate your way around it. Online, you use a search engine to help you find what you're looking for. There's so much data and information online that it takes a lot of effort to organize and present it in a usable way. And that's the primary goal of a search engine.
Search engines help users find the most relevant results for keyphrases typed into the search box. Since it's all automated there's a lot that goes on behind the scenes once you hit the search button.
Types of Search Results
With Google, there are two types of search results; organic and paid. The organic search results are the free listings. They're sometimes called the natural search results. These listings are based on over 200 factors including onsite and offsite (link building) factors.
Gaining high rankings in the organic results is the goal of many because it's free and so many people choose to click on these listings.
Although they are free, there's a huge time commitment to getting these organic results, which is why many businesses are willing to pay to get them.
If you can get high paid rankings and still make a profit over the cost of the ad then it only makes sense to use paid advertising.  AdWords allows you to track your ad spend and profits at virtually every level. That way you can make sure you're actually making a profit on your paid advertising.
AdWords ads have a slightly different look than the organic search results. They can be found on the top, side and bottom of a results page. And they are displayed whether a visitor is using a desktop computer, laptop, tablet, or a mobile phone with browser capabilities.
--IMAGE--

AdWords displays text ads on Google.com as well as on partner sites in the Google Search and Display networks. 

Organic and Paid Results
The algorithms for the organic and the paid listings are completely separate. 
You can actually wind up with top results for both if you have the budget for the paid listings and are able to get top organic listings for your webpages.
The Google AdWords Certification Exam focus on the paid, AdWords listings.
AdWords is a complicated system, but it can be highly profitable if you learn how to use it. Another benefit is it's faster than waiting for organic rankings and you have complete control over it.
With AdWords, you can pay to place your website in the natural search results and acquire potential qualified customers.
AdWords Networks
AdWords is an advertising system based on an auction model. Every time a user enters a search query, the AdWords system runs a new auction to decide which ads to show and where to put them. 
There are two networks within AdWords; the Search Network and the Display Network. The Search Network runs the paid ads that show up on Google.com and the Google equivalent in foreign countries.  The ads shown on the search network are primarily text ads. 
The Google Display Network runs ads that show up on other sites like news sites, blogs, and niche sites along with a few popular Google properties like YouTube and Gmail.
Through the Display Network you can display text ads, image ads, video ads, and ads on mobile websites as well as apps.
Between the two networks, you can gain a huge amount of exposure for your business. And as long as your ads are making you a profit, it's a reasonable advertising source for small businesses. Even with limited budgets.
Bidding Terms
The following is a list of terms you need to know to start understanding how the AdWords bidding system works so you can pass the AdWords Fundamentals Exam.
Click   A click is measured any time an ad is clicked on. Clicks indicate that users are interested in doing business with you.
CTR  (click through rate)   The CTR is the number of times your ad is clicked on divided by the number of times it's shown (impressions). AdWords shows your CTR as a percentage so they multiple the result of the equation by 100.
Costs   The AdWords system is essentially an auction where you pick what you want to spend. The amount you pay determines where your ad shows up on the search results. The more you pay, the higher your ad will be positioned. The higher your position on the search results pages, the more it's likely people will see and possibly interact with your ad.
CPC (cost per click)   With the CPC bidding model you pay when a visitor clicks on your ad. CPC drives traffic to your web pages.  CPC is the typical bidding option in AdWords.
You'll be able to set a maximum CPC bid which can be as high or as low as you'd like it to be.  That maximum is the highest amount you'll pay anytime someone clicks on your ad.  Often you'll be charged less because you really only need to pay higher than the bidder below you. What you pay is called your actual CPC.
CPA (cost per acquisition)   With the CPA bidding model you pay when people take a particular action on your website after they click on your ad. This might be when they sign up to your newsletter or purchase a product from your site.
CPM (cost per thousand impressions)   With the CPM bidding model you pay when your ad is shown, not when it's clicked. CPM increases awareness of your brand. It's only available for ads running on the Display network.
Relevance   You'll want to target your ads to users based on their interests, what they search for, and possibly even their location, language, and demographic. The main point is your ads shouldn't be shown to just anyone, but to relevant users.
ROI (return on your investment)   The ROI is your measurable profit from the amount of money you're spending on your ads. If you spend $1 and make $10, you're getting a $9 return on your investment which is a profit. An ad campaign with this type of ROI is probably worth scaling up.
Keyword   These are terms or phrases you want your ad to appear for. The keywords you bid on should be relevant to the product or service you're advertising with AdWords.
Placement   Placements are typically websites where you'd like your ad to appear.  These should be relevant to your product or service and have an audience with an interest in what you offer.
Quality Score   This score estimates how relevant your ads, keywords, and your landing pages are.  The higher the quality score, the more relevant your ad is thought to be to someone viewing it.
When you improve the quality score of a keyword, the keyword may earn the ad a higher average position in an AdWords auction for a lower bid. You can end up paying less for better positioning if you have a higher quality score. 
Keywords with very low clickthrough rates (CTR) will usually receive a low quality score.  Your quality score is evaluated every time someone does a search that triggers your ad.
Bidding Basics
Although there are different bidding models you can choose from, in most cases, keywords trigger your AdWords ads to show. 
For example, if you're advertising on the Google Search Network for the keyphrase, 'dog training course', when a visitor types that phrase into the search box at Google, the results page will show your ad.
Your maximum cost-per-click (CPC) will determine where on the search page your ad shows in relation to other bidders. And you'll be charged each time a visitor clicks on your ad. Your charge will typically be less than your maximum CPC because you only pay what it takes to beat the bidder just below you.
The better you get at figuring out the exact keyphrases your target visitors type into the search engines to find products or services like yours, the better results you'll see.
Ad Rank
AdWords uses a process called 'Ad Rank' to determine the order of their paid ads.
Ad Rank is based on your bid and your quality score.  Ad rank takes your maximum CPC and multiples it by your quality score which again is the perceived relevance of your keyword, landing page, and your ad.
Due to ad rank, a higher quality score can lead to lower costs and better ad positions. So the more relevant your ads, keywords, and landing pages are, the less you'll pay to gain a higher position. This can help increase the return on your investment, so it's worth learning how to improve your quality score.
Budgets
You can control your costs by setting a daily budget. Your daily budget is the amount you're willing to spend each day.  It's possible to see a daily spend of as much as 20% times your daily budget.  AdWords refers to this as over delivery. Although you can see slightly higher per day spends, within any given month your charges will not go over 30.4 x your daily budget.
When you're first setting up a campaign, it's difficult to know what to choose for your daily budget.  AdWords gives you a recommended budget (that you can choose to use or ignore). They calculate this recommended budget by looking at the potential number of impressions and your CTR.
In addition to your daily budget, you control your spend by setting a maximum CPC bid for your ads. You'll never pay more than your maximum CPC. Usually, you'll pay less since AdWords is an auction, which means you only pay just enough to beat the bidder right below you.
By selecting high quality keywords, that are relevant for your ads and your landing pages you'll provide your visitors with a good experience. AdWords rewards you for this by giving you a higher quality score which means you can pay less for a higher position than another similar bidder with a lower quality score.
The Google Networks
As mentioned earlier, there are two main types of advertising options within the Google Network. These include the Search Network and the Display Network. You can use both or choose just one network to advertise on. 
We'll cover both in more detail below.


Section II: Account Management
Navigating AdWords
There are 6 main tabs in the primary menu of an AdWords account. We'll go through each of these tabs here:
The home page gives you a snapshot of your account.
The Campaigns tab is very important. That's where you can create and edit campaigns, ads, keywords, and settings.  The campaign tab also gives you an overview of your performance.
The Opportunities tab helps you find keywords and provides you with bidding and budgeting ideas to improve your campaign performance.
Within the Tools and Analysis tab you'll find account tools to manage and improve your account.
The Billing tab is where you enter and change your billing details, can see your billing history, and are able to print invoices.
The My Account tab is where you can update all your personal information.
When you first open your AdWords account you'll be asked to set up a currency and time zone. You can only change your time zone one time.
Selecting your local currency and time zone (or the local currency and time zone of your client if you're opening an account on behalf of someone else) is recommended.
Managing Your Login Information
You can change your AdWords sign-in information at any time. However, if you change your password it will change the password for all the Google products you've got under that username.
And if you change your email address it will change all the email addresses you use to sign into all Google products.
So you may want to add an email address to your account instead of changing it.
The settings specified at the account level include a unique email address, a password, and your billing information.
Organizing Your AdWords Account
A well-structured account allows you to see which ads are creating the best conversions (sales and leads) along with traffic.
You'll want to structure your campaigns by theme or product. For each campaign, it's best to have sets of ads with keywords directly related to each ad. This improves your Quality Score which can lower the amount you pay per click.
For each campaign, AdWords recommends breaking it up into several ad groups with 2 or 3 ads and 10-20 keywords within each ad group.
This allows you to monitor your budget, locate keywords quickly, and manage and edit your campaigns quickly and easily.
To sum it up, AdWords recommends you use separate campaigns for product lines, general themes, and types of services offered.
Each campaign should have a tightly themed ad group that focuses on one product, service or theme.
And each ad group should contain a specific keyword list that relates directly to the ad text.


Section III: Campaign and Ad Group Management
Campaign Strategies
Within an AdWords account there's a certain hierarchy. The hierarchy consists of the account, campaigns, and ad groups.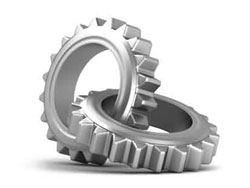 The top level is your account.  Within your account you control your username, contact information, billing information, and password. 
Campaigns are the next level. Campaigns have their own budget and settings that determine where your ads appear.
The third and final layer are your ad groups.  Ad groups have a set of similar ads and the words and phrases, known as keywords, that you want your ads to show for.
You'll want to take the time to create several ad groups so your ads show then they're most relevant.  Choose related keywords relevant for the ads you create within each ad group. 
Campaigns are the master control for your ad groups. At the campaign level, you can choose how much you spend on clicks and choose settings affecting clusters of ad groups.
For every campaign you may choose a budget, location, and where the ads will appear online (i.e. the Search, Display Network, or both).
Each campaign should have a goal. That goal could be to create branding awareness, increase traffic to your website, increase sales or even increase sign ups to a newsletter. It's suggested you give the campaign a name based on the goal you're trying to achieve.
Your First Ad Campaign
AdWords has an online wizard to help walk you through your first campaign.
Creating a campaign is easy. Just sign into your account and click on 'create your first campaign'. From there you'll be taken to the campaign settings page.
On this settings page you'll choose how much you want to pay, the locations you want to target, and optional ad extensions you want to use.
After you save your campaign settings, you'll be able to create your ad and list your keywords. If you don't already have your billing information filled out you'll need to do this before your ads can run.
When creating a campaign think about the settings that will help your ads reach the right people. Think about your customers. Who are they.  And think about the results you hope to achieve with your campaign.
You can choose (or change) your location and language settings from within your campaign settings tab.
You will also be able to choose (or change) the bid and budget for your campaign. In order to figure out your monthly ad spend take your maximum spend per day and multiply that by 30.4 (the average days in a month). That's your monthly campaign budget.
Your AdWords monthly campaign spend will not go over this number. Keep in mind this is your budget for a single campaign.  You'll have to add each of them up to get your total monthly budget.  You can edit your daily budget by returning to your campaign's settings tab.
In addition to your daily budget you need to figure out your ad group bids. This is where you decide the most you're willing to spend per click (which is called your maximum CPC).  Keep in mind that your actual CPC is lower than your maximum CPC (in most cases).
You have two bidding options; manual and automatic bidding. Manual bidding is where you set bids for individual keywords in your ad groups yourself. Automatic bidding does it for you based on your daily budget. The goal of automatic CPC bidding is to generate as many clicks as possible within an advertisers target budget.
Enhanced campaigns allow you to set bid adjustments that go up or down based on criteria including when ads are shown on mobile phones, in locations, and at certain times of the day.
Ad Rotation
Ad rotation is another option. If you have more than one ad for an ad group, the ads will rotate.
No more than one ad can show at a time. 
You can choose to deliver your ads evenly or optimize them for clicks or conversions. By choosing to optimize them AdWords will select the ads that perform the best.
You can choose from one of the following rotation options:
Optimize for clicks (default).  In this case AdWords figures it out for you based on your performance.
Optimize for conversions. As long as you have conversion tracking setting, AdWords can look at your conversion rate and figure out which ad is converting best, then show that ad more often.
Rotate evenly. Your ads will be shown evenly, but AdWords will eventually begin to optimize and select the ad that converts best for clicks or conversions after 90 days of no changes.
Rotate indefinitely. AdWords will always rotate the ads evenly and never optimize them.
Ad Delivery
You also have control over how often your ads show throughout the day with the ad delivery method.
Standard delivery distributes your ads evenly throughout the day. If you choose standard distribution you may not see your ad each and every time you search for it. Standard delivery is the default delivery method.
Accelerated delivery shows ads until your daily budget is depleted. This means your budget may run out early in the day and your ad may not be shown again until the next day.
You control this within the bidding and budget section of your campaign settings.
Display Network Considerations - Frequency Caps
The frequency cap limits the number of times your ads will appear to the same unique user on the Google Display Network. Frequency capping does not apply to the Search Network.
Frequency capping prevents your ad from showing too many times to the same people who don't want to see it and aren't doing business with you (which is indicated by them not clicking on your ad).
You can find the frequency cap options within your campaign in the advanced settings section under ad delivery. The option to change your frequency cap will only show if you have ads in the Display Network. 

Campaign Status
The campaign status column tells you if a campaign is active or not and whether it's limited by budget. 
There are a number of different statuses including:
Eligible; active and can show ads
Paused; inactive until resumed
Deleted; won't show until you re-enable it
Pending; a pending campaign is one that is currently inactive, but is scheduled to begin at a future date
Ended; inactive because it's past the scheduled date
Suspended; prepaid account balance ran out
Limited by budget; only showing sometimes because of budget, when this shows up they'll usually have a 'recommended budget' for you
To help clear out older campaigns that are not currently running, you can filter your campaigns to show only those that are enabled.
You can copy the settings from one campaign to another campaign and make new ads from old ads. You also have the ability to sort your campaigns and ads by clicking the heading of the column you want to sort by.
Ad Group Basics
Ad groups in the Search Network target keywords. It's best if your ads are organized by a common theme. That way a single ad makes sense to run any time someone searches for a keyword within your a group of related keywords. You'll see the best results if you set up your ad groups this way.
You'll need to set a maximum CPC. When someone searches for a keyword in your ad group, your ad will appear. If a viewer clicks on your ad you'll pay no more than your maximum CPC.
You can set individual prices for the keywords within an ad group or use the automatic bidding option where AdWords optimizes the prices for you based on your ads performance and your daily budget.
A text ad, keywords, and a default bid are the required elements for ad groups running on the search network. Grouping a theme of keywords together within your ad group will allow you to create ads relevant to those keywords.
Ad groups in the Display Network can be set to target keywords along with many more options. These include topics, placements (which are websites you would like your ad to show on) and other options. All of these options can be controlled at the ad group level of an AdWords account.
Create New Ad Group
To create a new ad group simply find the name of campaign you'd like to add an ad group to. From there click on the ad groups tabs and click the + New ad group button.
You can always edit your ad group later by clicking on its name. You can add in ads or keywords at any time.
You can edit a single ad group by clicking on its status icon or change an ad's bid in the 'default max CPC' column.
Ad Status
The status column let's you know if an ad is active or not. If it's not active the status column will show the reason why it's inactive. 
There are 12 different ad statuses:
Paused - Inactive due to manual pausing of the ad. You can always resume a paused ad.
Pending - Inactive, but scheduled to begin at a future date.
Ended - Inactive due to being past its scheduled end date.
Deleted - Inactive because you deleted it. You can re-enable a deleted ad.
Under review - Inactive while under review. As long as the ad is approved it will become active.
Eligible - Ads that are still being reviewed, but may be run on Google search pages.  Eligible ads will not run on all networks until they're reviewed.
Approved - Ads that have safe content for all users and can run on any network.
Approved (non-family) - Ads that have content thought to be inappropriate for some users. If a user has turned on SafeSearch filtering ads with a non-family status will not show.
Approved (adult) - Ads that have 'adult' content. They won't be shown for users who have SafeSearch filtering turned on and for sites in the Google Display Network that don't allow adult ads.
Approved (limited) - Ads that may only be shown under limitations including certain countries or search terms.

Disapproved - Ads that will not run due to a violation of one of the AdWords advertising policies.
Site suspended - Ads that will not run due to issues with your website. You will have to fix the issues and go through the approval process again.
Most of the statuses are related to an ad's approval or disapproval.  Paused, pending, ended, or deleted are statuses that you have control over.
Policy Details
You can find out more about why an ad has a certain status by enabling the policy details column.  This column will not show by default. Once you've enabled it, your ads tab will show the policy details column. This will allow you to see more information about your ad's approval status.
Approval Process
Even though an ad is paused, it will be reviewed. That means you can create all your ads, pause them, and unpause them when they've been reviewed and are approved. This works great if you're running a dated promotion.  You can check the policy details column to find out whether or not your paused ads were approved.
Resubmitting a Disapproved Ad
If your ad was disapproved, you'll need to make adjustments to it. Once you edit your ad and save the changes, it will be submitted for review automatically.
If your site was suspended and your ad was disapproved due to problems with your website or a specific landing page, then you'll need to make the proper changes to your website. Once you're sure it no longer violates any of the AdWords policies you can resubmit your ad. 
In order to resubmit your ad, you'll need to find the status column in your ads tab. If you hover over the white speech bubble next to the 'disapproved text' then you can click on 'resubmit my campaign for review' and your ad will be reviewed.


Section IV: Keyword Targeting
Keyword Targeting Basics
If you're going to use keyword targeting in your campaign, you need to make sure to select relevant keywords.  Ideally, the keywords you select will match the words or phrases people use to search for whatever it is that you offer.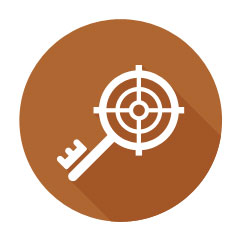 You can add negative keywords so your ad won't show for searches for those terms.  These can help lower your costs for keywords that don't perform.
Here is how keywords work depending on which network you're using:
Keywords & Google Search: Select keywords relevant to the terms people use when they search.
Google Display Network: AdWords uses the keywords you select to place ads next to content that matches your ads.  A dog training site may have ads for dog training ebooks.
You need to pay attention to the quality of your keywords.  For instance, general keywords will not work well with AdWords.
For example, a word like 'dog' is going to be too general. Only use specific keywords your customers use. Once you have a list of keywords you need to group similar keywords into themes.  AdWords says it's best to use somewhere between 5 - 20 keywords per ad group.
When it comes time to bid on your keywords, you can choose to manually set a maximum CPC bid for each keyword.  It's important to realize that gaining a high Quality Score can lower the amount you pay for your bid. Quality Scores are calculated based on the performance of the ad and your keyword, along with a few other factors.
Keyword Matching Options
Another important element of keywords are the matching options. There are three keyword matching options; broad match, exact match, and phrase match. We'll go through each one in the sections below.
Close Variants
You can change the settings so that close variants are not shown.  In order to accomplish this, go through your campaign settings under advanced settings and click the keyword matching options. In the exact and phrase match section, select 'Do not include close variants'.
This setting will only appear for campaigns using the 'Search Network only - All features'.
Negative Keywords
Adding in negative keywords can help your campaign perform better by keeping your ad from showing when people search for things you don't offer or when you're not getting a return on the money you're spending for those keywords. If you set up a negative keyword, then your ad will not show if that keyword is in a user's search query.
This can help eliminate irrelevant impressions which results in a higher CTR of your ads.
To illustrate this, the AdWords program gives you an example about glasses. There are eye glasses and there are wine glasses. If you sell eye glasses, you probably don't sell wine glasses too. 
They are completely different products so you'd use the one you don't sell as a negative keyword. That way you don't waste money showing your ads for keywords that aren't going to perform well for you.
Keyword Status
AdWords will show the status of each keyword in your ad group. You can see this in the status column next to each keyword. This column will let you know if your keywords are active or not. 

Statuses include the following:
Campaign paused
Campaign pending
Campaign deleted
Campaign suspended
Campaign ended
Ad group paused
Ad group deleted
Ad group incomplete
Paused; keyword is inactive because it is paused
Deleted; keyword is inactive because you deleted it
Eligible; keyword is active and showing ads as long as your bid and quality score allow it
Below first page bid estimate; keyword is active, but not showing on the first page of the Google search results
Disapproved; keyword is inactive and not showing ads due to a violation of the AdWords advertising policies
Site suspended; keyword is inactive and not showing ads to your site violating the AdWords advertising policies
Low search volume; keyword is not showing because it has very little search traffic
Rarely shown due to low quality score; keyword is not showing due to a low Quality Score
It's possible for a keyword to have more than one status.  In that case AdWords will show the status you control over one you do not (for example, a paused or deleted status will show over low search volume).
Keywords in the Display Network
Placements and keywords work together in the Display Network so your ads are shown on relevant webpages. Placements are certain websites you'd like your ads to appear on. If you also add in keywords then your ads will only appear on webpages on those websites with relevant content.
It's very important to refine your placements with keywords, especially if the websites you're selecting cover broad topics (like news sites).  That way your ads will only show on relevant locations on those sites. 
If you're not sure which websites to use as placements, it's possible to only select keywords. In that case automatic placements will be used to contextually target sites around the keywords within your campaign.
In addition to keywords and placements you can also use topics, interest categories, remarketing, age, or gender to trigger your ads.
You can always change your ad triggers and add in further refinements. For example, within a campaign or ad group you can start by using keywords and then later add in placements.

Display Network Ad Position
Similar to the Search Network, ads compete for ad units on webpages in the Display Network based on their ad rank.
Ad units are the blocks on a site the site owner will allow ads to be placed in. The blocks are different shapes and sizes and on different positions within the websites.  Ad units work in the following ways:
They can include one or more text ad (some ad blocks will show as many as 4 text ads) or a single display ad (image or rich media).
Text ads running on CPC bidding compete with each other for ad units that can contain one or more text ads.
Display ads using CPC bidding or CPM bidding complete with each other to appear on an entire display ad unit, they don't share ad units with other ads.
Text ads using CPM bidding won't appear on an ad unit with other text ads.
Within AdWords, you can see data including impressions for placements. These are reported as both a placement and a keyword impression.  If you use automatic placements and just choose keywords, you can review exactly which websites your ads were placed on through the placements tab. 
Choosing Keywords for the Display Network
The first step to choosing keywords for the Display Network campaigns is to pick keywords that best fit your campaign.
All keywords in the Display Network are broad match type only so you don't need to include plurals, misspellings, or other variations of your keywords. There is no way to change this setting, you cannot use phrase or exact keyword match types on the Display Network.
You can get keyword ideas using the Display Planner.  Make sure to choose the keywords your customers use to describe your products or services. You'll also want to group the keywords that are closely related to each other into ad groups.
Your goal is to create ads related to keywords describing your products or services that are shown to customers when they're on websites related to your products or services. According to AdWords, two or three word phrases usually work best. Use your brand name if it's something people will recognize.
In addition to the Display Planner, there are two other useful Display Network tools. The first is the List Suggestor. This tool will give you ideas for negative keywords and placement exclusions. The second is the Contextual Targeting Tool. This tool builds relevant keyword lists for you automatically.
Improving Your Keywords for the Display Network
After you've let your ads run for a while, you should evaluate your keywords and make improvements to them.  You can do this by lowering the bids for keywords that don't convert. And pause or delete the keywords that aren't working well for you.  Additionally, you can add in more specific keywords relating to your product or service.
Using your placement performance data, you can figure out which websites are not performing well for you.  Make sure you're driving the traffic you get from your Display ads to the most relevant page on your site based on the keywords in your ad group.



Section V: Language & Location Targeting
Language and Location Targeting Basics
In order to get the best ROI for your ad spend, you'll want to show your ads for customers in the right geographic locations and for the right language. You can adjust both your target location and language through your campaign settings.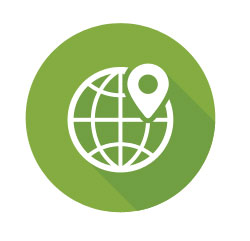 Location Targeting
Use location targeting to target ads to specific geographic locations. You can target entire countries, areas within a country, cities, zip codes, regions, and a radius around a location. You can also choose to exclude ads from geographic locations through location exclusions. This prevents your ad from showing in certain areas within your targeted locations. That means you can select a state and then exclude certain cities (if it makes sense to do so).  Location targeting can help you get more mileage from your budget.
Ad reach is the number of  users your AdWords ad might reach within a certain geographic area. It's just an estimate that they base upon the number of unique cookies clicking on your ad.
AdWords will notify you if there's a low number of users for that particular location. If this is the case you'll receive a 'limited reach' warning. This will let you know to expand your location so there are enough people seeing or clicking on your ad for it to be worth your while.
Refine Location Targeting
If you use location targeting, you can and should view your ad's performance by location and make sure your ads are actually appearing in certain locations. You'll be able to view your CTR and the number of clicks you're getting.
This will help you see how your location dependent ads are performing. By looking at the statistics, you can assign more of your budget to high performing areas.
Another tip is to write ad text that calls out to certain geographic areas to help increase the relevance of your ads. You can even use location targeting to offer promotions to specific locations only.
To further refine your marketing and increase your ad's effectiveness, you can use location-specific landing pages. Send people from a certain location to a special landing page created just for them. Use the location in the text on the landing page so they realize it truly is a customized page.
Advanced Location Options
Advanced location options allow you to reach or exclude people based on where they're actually located or on patterns they use to search on Google. These search patterns can include places they're searching for and if they're viewing pages about your target location.  You can choose targeting options to reach people or exclusion options to exclude people based on their location and search patterns.
Advanced location options apply to ads on both the Search Network and the Display Network. With the Display Network, AdWords may look at the language of the pages someone is viewing or has recently viewed to determine which ads to show. 
Google uses IP addresses to help target ads to users based on physical location.

Location Extensions
Use location extensions to highlight your business address and share your location and contact information with your customers, especially those that are nearby. They can call or find your nearest store. This works great for mobile users.
Language
Make sure you target the language your customers speak so you reach the right audience. Choose your target language from within your campaign settings. Language settings work for both the Search and the Display Network.
The AdWords language targeting feature helps you target the people who use the language your campaign targets. Campaigns always target searches with a matching interface language. Your ads will show for viewers who have the same Google interface language settings that your campaign targets.
AdWords will not translate ads or keywords, you must write your ads in the right language. Instead, language targeting will allow you to target ads written in any given language to those who speak that language.
There are many different Google search engine homepages targeting different countries (and different languages).  For example, if you search on google.ru (the Russian version of the Google search engine) then you will be presented with search engine results pages in Russian. However, viewers can change their default language through the preferences link on the Google homepage. 
As an example, a Spanish speaking individual in the U.S. can perform searches on the US domain, Google.com, but could change the interface language settings to Spanish. In this case they would see ads targeting Spanish instead of English.



Section VI: Ad Formats
You can only use text ads in the AdWords Search Network. 
Within the Display Network, you can choose from a large number of ad formats including text ads, video ads, image ads, WAP mobile ads, app or digital content ads, and more.
We'll go through each type of format in more detail below.
Google+ Page Endorsements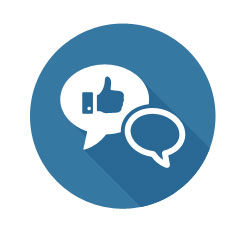 You can link your Google+ account to your ads and Google will show your +1 endorsements, making your company look more popular and allowing your prospects to share information about your company with their friends, family, and acquaintances.
Viewers can click on the +1 on your ad and that will add another + to your Google+ account.  The number of +1's on your Google+ account will show up on your ad. So if you already have a lot of +1 action, that will come across in your ad and you will look like a more popular company to viewers (which may influence their decision to click on the ad or even buy from you).
Ad Policies
Ads must be relevant, clear, accurate, and descriptive of the products or services offered.  The ad itself and the keywords you're bidding on should directly relate to the offer on the landing page you're sending visitors to. 
Make sure you have permission to use any images you're using in your ad.
AdWords does not allow phone numbers in the ad text (or even in the sitelinks extension).  The only exception to this rule is when the company name is an actual phone number.
Otherwise you need to use call extensions instead of phone numbers. This allows AdWords to track the number of times you are called and charge you for each call.

Here are a few additional rules for ads:
You cannot use phrases like 'checkout this site' or 'click here'.
You cannot create ads that look like email inbox notifications.
Your ads should be complete and proofread; you can't have missing lines or extra spacing and you must use good grammar.
If you're using the keyword insertion feature, your ads must make sense.
If your ad gets disapproved, here are a few suggestions for getting them approved:
Check your grammar and spelling.
Make sure you didn't use the phrase 'click here' or something similar in your ad.
Make sure you're not simulating email inbox notifications.
Make sure your landing page reflects the ad and that visitors will get what they're expecting.
If you talk about products or services in your ad you need to make sure those are displayed on your landing page.
Make sure you're using a call extension so AdWords can keep track of the number of calls you get.
If you violate ad policies then your ads may be disapproved. In that case they won't run until they're fixed.
Even worse, it's possible for an entire domain name to be banned from AdWords advertising until it's fixed. If you really mess up, your account can be suspended.



Section VII: Budgets and Bidding
Understanding Bidding Basics
Before getting started with AdWords, you need to have a clear goal in mind. You'll need to decide if you want to focus on clicks, impressions, or conversions.
Adjust Keyword Bids
Manual bidding is the default CPC option. That's where you control the bid down to the keyword. You may change your bid amount at any time for any of your keywords.
You can do this by navigating to the campaign tab. From there click on the keywords tab and in the max. CPC column, click the bid you want to change. Enter a new bid amount.
AdWords suggests starting with a maximum CPC bid of $1 and see where that gets you (in some markets this won't get you very far). Your ad position is dependent on the other advertisers bidding on your keywords.
Keep in mind if you've set a maximum CPC bid of $1 and the next most competitive bid is only 0.70 for the same ad position, then your actual CPC will be 0.71. You are only charged what it takes to beat the next lowest bidder.
You can always switch from manual to automatic bidding at any time and AdWords will figure out the optimal bids for you based on your daily budget and your CTRs.
AdWords Tools
AdWords has a few tools to help you manage and optimize your bids. The Traffic Estimator shows how often keywords are searched along with the cost estimates for them.
The opportunities tab will give you suggestions for increasing and decreasing your keyword bids to help you maximize your campaign.
The bid simulator estimates what happens when you change your bids.
Enhanced CPC (ECPC) looks for ad auctions that may lead to more sales and raises your CPC bid up to 30% more. It lowers your bid on auctions that don't lead to more sales.
Two more tools will help you find the keyword bids for first page ad position and for top of the page ad position.  First page bid estimates show you the estimated CPC bid for your ad to reach the first page of Google. That way you can see what it takes up front to be a contender for a position on page one.
You can also learn more about the top of page bid estimates. This tool will show you an estimated CPC bid needed for your ad to appear at the top, above the first page of Google search results. Again, this will help you decide if you can compete at that position.
And lastly, conversion tracking (if you decide to use it) shows you which keywords lead visitors to take the actions you're tracking. This is great if you have a direct response website set up and define the goals you'd like your visitors to take.
Display Network Bids
You'll typically experience lower CTRs on the Display Network. This only makes sense as it's harder to get a viewers attention when they're not necessarily searching for the product or service you're advertising for.  Instead, viewers on the Display Network are checking out websites like YouTube, niche sites, or blogs.  So you'll have to fight harder to get noticed.
Therefore, you may want to have a separate CPC bid just for the clicks you generate on the Display Network.  These will usually be lower than the CPC bids you set on the Search Network.
You can use your keyword bid for both the Google Search and Display Network if you have a single campaign targeting both.  Or you can set a Display Network bid that will override all keyword bids for the Display Network.
If your campaign targets both the Search and Display Networks, you can set your own Display Network bid by clicking the campaign name, click the ad groups tab, find Display Network max CPC, click on the bid, and type in your new bid (take off auto if it's on auto by editing your bidding and budget settings).
If your campaign only targets the Display Network, you can set ad group bids for all your keywords and placements. If you use Display Network bids, they'll override any of the individual keyword level bids. It's best to set bids for your keywords based on how they're performing if you can manage your ad groups at this level.
Once you choose an initial bid for the Display Network, wait a few days to check on the results. You can do this in the 'all campaigns' view and find the 'totals' row for the Display Network.  From there you can monitor impressions, clicks, and conversions (it's suggested that you have conversion tracking enabled).
As a side note, adding placements to an ad group does not affect the quality score for the Search Network. Your ads in the Display Network do not affect your rank for search ads.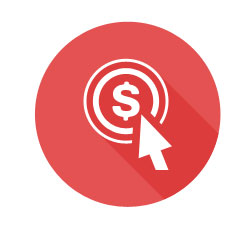 Bidding Strategies
It's always a smart move to figure out how much your keywords cost and compare that to how much revenue they're bringing in. AdWords can measure this for you if you have conversion tracking set up. If you measure this then you can change your bids around in order to maximize your ROI.
If your campaign meets its daily budget on most days, then you know you're missing out on impressions. If you're running a profitable campaign, then it may make sense to increase your daily budget. You may end up earning more money just by doing that.
If you notice keywords that generate a lot of impressions, but very few conversions, you may want to delete those keywords.
If you're using the CPC model, you'll want to let your bids run over time and then review how they're doing.  You can also use the Bid Simulator to see what might happen if you adjust your bids.  If you're not on the first page then the first page estimates can help you figure out what it will take to get there. 
In order to reach and maintain the top position in the paid search results, you will need to increase your Quality Score and possibly set a higher maximum CPC.
Experimenting and Evaluation
Every time you change a bid you should look at the results. AdWords suggests you change your maximum CPC amounts in small increments. When you change the maximum CPC bids, check the amount of clicks you're now getting and if they lead to real results in your business.  Figure out how profitable your keywords are with current CPC bids, then change them and see how profitable they are after the changes. You can always put the bids back.
For keywords that convert well, you can try increasing their maximum CPC. This can result in an increase of the keywords position that may increase your ROI. For keywords with low conversions, lower the maximum CPC which will lower the cost of those low performing keywords. You can even delete keywords that aren't performing for you at all.
Bidding Recommendations
For the Search Network, as you increase your bids, your ads will move to a higher position on the search results pages. As you lower your bids they will get a lower position. 
For the Display Network you can set a maximum bid for all automatic placements. That way you're never charged more than your maximum bid.  For managed placements, you can set different bids for different sites depending on their performance.  For the placements that perform well, you may want to raise the bid and see if you're still profitable.
Enhanced Cost-Per-Click (ECPC)
The Enhanced cost-per-click (ECPC) bidding feature raises the bid for clicks that are most likely to result in a conversion. It will raise your max CPC bid up to 30% more than what you set it at. ECPC lowers bids for auctions that don't lead to conversions.
You must have conversion tracking turned on in order to use ECPC. You can turn it on by going to the campaign settings, find the bidding and budget section, click edit next to bidding options, find enhanced CPC and check the box reading, 'use my conversion tracking data and bids to optimize for conversions'. Clicking on this automatically sets your ad rotation settings to 'optimize for conversions'. Nothing will happen if you change these settings and you don't have conversion tracking set on.
Differences Between ECPC and Conversion Optimizer
Both ECPC and conversion optimizer work to get you more conversions.  The differences are:
ECPC works with all campaign settings and max CPC bids and can raise them by 30%. It works with third party bidding systems and without conversion tracking turned on ECPC will not do anything.
Conversion optimizer lets you set a target CPA or max CPA. It automatically sets your CPC bid for each auction and it may not work with some API based bid management solutions.
ECPC works with the max CPC bid you set, and it will only go up to 30% over it.  Conversion optimizer works with a CPA bid, not CPC.  Conversion optimizer gives you the best chance to improve your bidding.
They both use conversion tracking or Google Analytics to predict a conversion rate and adjust bids to help you improve your ROI.
Cost-Per-Thousand-Impressions (CPM) Bidding
If your main goal is for people to see your ad, but you don't care about clicks or conversions, then CPM is the best bidding model to accomplish your goal. You can use CPM on the Display Network (it is not activated on the Search Network).
You can set a maximum CPM and similar to CPC bidding you'll only pay what you need to rank higher than the advertiser right below you.  If you're bidding against a CPC advertiser for the same spot and you're using CPM, AdWords will estimate how many clicks the ad might receive in 1000 impressions to compare with the CPM ad. Using this estimate they will determine who the higher bidder is.
One advantage of CPM ads include that they are usually given the entire ad space. Even text ads using the CPM bidding model will not share the ad space with other text ads. 
Daily Budgets
Your daily cost can be up to 20% more than your daily budget. This 'over delivery' can happen on days with higher search traffic. The total for the month will not go over the charging limit which is 30.4 times your daily budget.
If your daily budget is the same value throughout a month and you spend more costs in a month than your monthly limit allows, you'll only be charged your monthly limit.
There are many ways you can avoid depleting your daily budget to ensure your ads are seen throughout an entire day.  Here are your options:
Lower your bids for campaigns that are limited by budget.
Let AdWords automatically bid for you to get as many clicks as possible.
Choose standard delivery for your ads.
Look at the recommended budget and see how you can improve your performance with a different budget.
Ad Quality
Since AdWords takes ad quality into consideration and rewards ads that are more relevant, more relevant ads will end up with more clicks for less cost.
For the organic search results, relevance is determined by many factors. For AdWords ads, the ad quality or relevance is the most important factor. AdWords measures this through your Quality Score.
Quality Score is an estimate of how relevant your ads, keywords, and landing page are to a viewer seeing your ad.  The higher the Quality Score the more they think it's relevant and useful.
For example, AdWords provides an example of how you might not want to target just socks, but stripped socks and how your ad, landing page, and keywords can all target stripped socks specifically.
Checking Your Quality Score
You can check your Quality Score within your keywords tab.
Click the campaigns tab at the top, select the keywords tab, click the white speech bubble next to any keywords status and you'll see details about the Quality Score.  You'll be able to see ratings for expected CTR, ad relevance, and landing page experience.
Another way to check on your Quality Score is to enable the Quality Score column in your reports.
Quality scores go from 1 to 10 (10 is the highest). Your ad's Quality Score is recalculated every time your ad is eligible for an ad auction. That means every time someone does a search that triggers your ad, your Quality Score is calculated.

Factors used to establish your ad's Quality Score include:
Keywords
Past CTR
Display URL's
Past CTR
Account history
Quality of landing page (i.e. easy to navigate)
Keyword/ad relevance
Keyword/search relevance
Geographic performance
Ads performance on a site
Targeted devices (you get different quality score for different types of devices)
Your Quality Score impacts the following:
Ad auction eligibility
Keywords CPC
Keywords first page bid estimates
Keywords top of page bid estimate
Ad position
The higher your Quality Score, the better ad positions you can get and lower costs you have. It's possible to increase the Quality Score of a keyword by directing the ad to a more relevant landing page.
Landing Pages
AdWords measures your landing page by how good they think a user's experience will be when they land on it.
Here's a list of factors you can use to improve your landing pages:
Provide relevant, useful, original content.
Promote transparency and trustworthiness on your site.
Make it easy for customers to navigate your site (on mobile sites too).
If you want, you can prevent AdWords from checking your landing page by setting your robots.txt. However, this may result in a big drop to your Quality Score.
You can check the Quality Score of your landing page by going to the keywords tab and placing your cursor over the speech bubble next to the status of any keyword.  There are three ratings for landing pages; above average, average, or below average.
If you change your landing page, you can see results within days or weeks.
You can also see 'not applicable' instead of a rating. In that instance your landing page is in violation of their terms (i.e. it contains malware) and it is not rated. You'll have to fix the problem with your landing page in order to get a Quality Score and start sending traffic to your page through AdWords.


Section VIII: Measurement and Optimization
Unlike TV and radio advertising, online advertising campaigns are highly measurable. Using advertising like AdWords can help you automate your ads and bidding to give you a positive ROI.  As long as you can generate a positive ROI, it may make sense to capture all the traffic you can.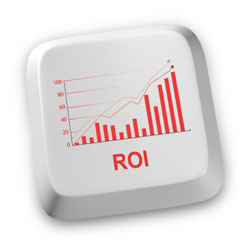 You must track your return on investment ROI so you know how much money you're making (or losing) with AdWords. You need to be making more than you're spending to have a positive ROI.
You may also need to figure out the costs related to the products or services you sell and factor that in to get a good measure of your ROI. The value of a conversion needs to be more than what you're spending to get it.
Conversion tracking will help you measure your ROI. You can use conversion tracking to figure out the profitability of a keyword or ad.  You can monitor your ad campaign performance and determine if campaigns are meeting your overall marketing and conversion goals. When establishing goals, you'll want to keep your target market in mind to help you figure out which goals are the best for you to measure.
Improve Your AdWords Results
Often you can improve the results of your campaigns without raising your costs. This can be accomplished by:
Improve your keywords. You can modify the match type for ones that aren't helping you meet your goals, try to increase their Quality Score, or remove low performing keywords from your campaign.
Adjust your bids by lowering or raising them depending on how they impact your conversions and overall ROI.
Improve your ads for higher CTR or conversions by highlighting what makes your products and services stand out, including prices and promotions with call to actions like 'purchase', 'sign up now', or 'call today'. You can also include at least one of your high performing keywords in your ad text.
Improve your landing pages and make sure to match your ad text to the text people will see once they read your website.
Split your campaigns up into more targeted ad groups.
The ultimate focus should be on improving your return on investment (ROI). This is usually accomplished by using highly relevant keywords and ad text, using a landing page that's most relevant to your ad, making sure customers get what they expect, and making sure the site is easy to navigate.
Often you can improve your ROI by spending your budget smarter.  Understand the relationship between cost and quality involving your quality score for each keyword. 
Organize Your Account
A well-organized account will enable you to make changes quickly, target ads effectively, and reach more of your goals.
Your campaigns should be structured by theme, with sets of ads and keywords that are directly related to each other. This helps improve your Quality Score and allows you to easily see which ads are converting at the highest rates. You'll also be able to monitor your account and ad spends easier which helps you maintain better control over your budget and costs.
Optimizing Keywords
AdWords has several tools to help you optimize your keywords. These include:
The keyword tool which can help you find ideas for keywords.
The keyword diagnosis tool which can help you see an in-depth view of your keywords performance, including quality scores, and run a search terms report to see all the search queries that triggered your ads.
The traffic estimator which can help you find keyword traffic and cost estimates.
In order to optimize keywords for a better CTR you can delete keywords with high impressions, but low numbers of clickthroughs.
To optimize keywords for better ROI you first need to have conversion data. Once you accumulate enough data, you can identify and delete the keywords that cost a lot, but don't lead to many conversions. You can also use keyword matching options like broad, phrase, and exact match.  In addition, you can find and add negative keywords to your ad groups.

List Suggestions Tab
The List Suggestions tab will present you with the negative keywords or placement exclusions that appear in two or more campaigns.  This will allow you to figure out if you should include negative keywords in more than one campaign.
Ad Preview and Diagnosis Tool
The Ad Preview and Diagnosis Tool allows you to see what your ad looks like and make sure it's running. Use this tool instead of searching for your ad on Google because if you search for it, you'll increase your impressions without increasing your clicks, and that results in a decrease of your CTR. 
You can also check your AdWords account and make sure your ad is enabled. Once the ad has had a chance to run, check your account stats and see if you're receiving traffic. You can also visit the keywords tab and make sure your keywords are triggering ads.
Location Targeting Strategies
It's smart to focus your ads where you get the most business. You can look at your geographic performance data to figure out if there are certain areas that are performing better than others.  If you see a region or area with better conversions, increase your budget for that area. Here are a few more suggestions:
Use location specific landing pages.
Use location extensions to highlight your business address.
Write ad text that stands out in certain geographic areas.
Run promotions in certain areas only.
Exclude regions that don't perform well.
Optimization Tools
Improve your campaigns performance with the following AdWords tools:
Keyword planner; search for keyword and ad group ideas.
Display planner; helps you plan your display network campaigns.
Google analytics; shows how people found your site and how they explored it.
Conversion optimizer; uses AdWords conversion tracking to get more conversions at a lower cost.
Website optimizer; helps you design a page that maximizes the effectiveness of your site.
Opportunities Tab
You can get help improving your ad campaigns by using the Opportunities tab. You need an account history to work with this tool. It looks at ways to make reasonable changes that could have an impact on your account. All you need to do is choose a goal, then it goes out and gives you ideas.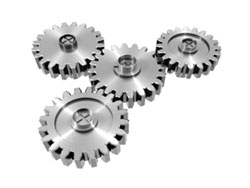 Conversion Tracking Basics
Conversions are actions customers take on your website that have value. This allows your clicks to be converted into measurable business results.
The conversion tracking tool keeps track of what people who click on your ad do on your site.  This allows you to know which keywords are good for your business so you can increase your ROI.
You do need to put a small snippet of HTML on the page customers see after they complete action on your site. You can also enter a value to the conversion (like the price of the product, etc ...).
The following are the two ways conversion tracking works:
1-per-click is a conversion for every AdWords click resulting in a conversion within 30 days. With this measurement, conversions after the first one will not count.
Many-per-click counts a conversion every time a conversion is made within 30 days following an AdWords ad click. With this measurement, multiple conversions per click (within 30 days) are recorded.
As an alternate to conversion tracking, you can use CPA measurement.  If your ad costs $1000 and you get 10 sales then your CPA for that ad is $100. 
You wouldn't want your CPA to be more than the profit you make from each sale. So if your product only brings in $100 revenue you're not making any profit. If your product brings you $200, then this is a positive ROI of $100.


Section IX: Performance
You can track virtually everything that happens in your AdWords account. Due to the detailed level of tracking, none of your ad budget should be wasted because you can stop running ads that aren't working for you.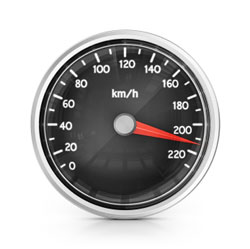 Scaling
If you make $2 for every $1 in advertising spend then you can scale your ad campaign as long as you can handle more customers. It's wise to capture all the profitable traffic available. Set your daily ad budget to a reasonable amount so that even if something unexpected happens, you can still pay it.
If you're starting a campaign with the goal of achieving a positive ROI and scaling to receive all possible traffic then the average daily budget setting can help limit your costs and exposure while you're working toward achieving maximum profitability.
The criteria of campaigns that scale with performance include;
The ability to estimate conversion value.
That you know how much time is needed before profits are available to reinvest.
Your costs of servicing new customers remain stable or decrease.
No matter how unlimited your campaign budget is, the amount of traffic available for the keywords you're targeting will always be a limiting factor.  In contrast, if your campaign consistently meets its daily budget than you will miss out on potential ad impressions.
Growing a Profitable Campaign
A few facts about bidding when trying to maximize performance (there are always trade-offs):
Decreasing bids generally results in fewer conversions at a lower average CPA
Conversion rates don't vary much with ad position
Increasing bids generally results in more conversions at a higher average CPA
Increasing bids while limited by daily budget generally results in fewer conversions at a higher average CPA.
A lower CPA may also have lower sales volume, which will reduce your overall profit.
Maximizing Profit
You must understand how to figure out if a campaign is making or losing money.
Your value per conversion is the amount of expected profit (also known as value) you gain from each conversion. CPA targets can be helpful for establishing or maintaining profitability.
You can figure out your CPA by using conversion tracking. Getting to a profitable campaign starts by looking at everything at the conversion level. Try to make every keyword profitable and that will lead to an overall profitable campaign.
If something's not profitable, compare its CPA with your expected value per conversion and adjust your keywords, ads, or CPC bids to a profitable point (or drop it if it's not possible to make it profitable).

Section X: Managing Multiple Accounts
AdWords has a few tools to help you manage a large account or many accounts at once. These include the following:
The Bulk Actions Editor that gives you the ability to change bids and other aspects of an ad group or campaign across 100's of items all at once.
The AdWords valuetrack which is a URL tagging feature that gives you detailed data about each click on your ad.
The AdWords editor which allows you to download your account, edit your campaigns, and then re-upload the changes to AdWords.
The AdWords application programming interface (API) which helps developers build applications that interact directly with the AdWords server. 
The AdWords My Client Center (MCC) where several managed accounts linked to one account allow you to manage them all from one central location.
AdWords makes it possible for marketing agencies or search engine marketers to manage multiple AdWords accounts through a My Client Center (MCC) account.
Every individual AdWords account has limits that are set high, but for some businesses, it's not enough. So large advertisers that go over the limits for their account can also benefit from and sign up for a My Client Center (MCC) account.
My Client Center (MCC) accounts are basically umbrella accounts with several managed AdWords accounts linked under it. You can use a MCC account to login to access all managed accounts instead of having to login to each account manually. These are mainly used by marketing agencies.
All you need to do is sign up at MCC. You should choose an entirely new username and password from your individual AdWords account.  Just set the general information and accept the rules of use.
Navigating MCC
Within a MCC account, you'll be able to navigate to your linked accounts by using a drop down menu where you can 'jump to client'. This drop down menu will show the accounts you've linked up to your MCC account.
The MCC dashboard allows you to view a wide range of client account statistics. It even provides summaries of statistics for all client accounts. Within your MCC account there's a performance page that shows statistics on the clicks, conversions, and conversion rates for each managed account. And there's a budget page that shows all the information about percent of budget spent and total spend for each account.
Since these are mainly used by ad agencies, AdWords has a way to manage the payments.  You can use the Manager defined spend (MDS) feature to control the budgets for the individual accounts within a MCC account. You are billed for these accounts through one manager defined order (MDO) monthly invoice, making managing the money much easier.
It's a way to give control over managed account budgets to MCC account users. A managed account is eligible for MDS if it is on monthly invoicing or on credit card post pay.

MCC Levels
There's a lot of flexibility with MCC accounts. AdWords doesn't just allow you to have individual accounts under one MCC account. You can actually have as many as four levels of MCC accounts.
You can link from a top level MCC to sub level MCC's to individual accounts or MCC's. 
As you can imagine, the different levels can get confusing. To help you navigate through the structure MCC's have breadcrumbs to show you which level you're on.
It's easy to unlink accounts in MCC. If the unlinked account was on a manager defined spend (MDS), all active and pending budgets will be disabled and the account's ads will stop serving within 30 minutes.
Once individual accounts are linked to an MCC account, you can manage the account the same way you manage individual AdWords accounts as long as you're given the right access level.
Here's a summary of the different levels of MCC access:
Email only access; can receive reports and notifications, but cannot login to access the account.
Read only access; can view and run reports, receive notification emails, browse campaigns, opportunities, and contextual targeting, along with unlinking MCC accounts.
Standard access; can receive notifications, can view, edit and manage any part of an account and its campaigns, can't give account access or change another person's access level.
Administrative access; can receive notification emails, view, edit, manage any part of an account and its campaigns, can give account access and change another person's access level, can cancel invitations from other users.
MCC access; can receive notification emails, can view, edit, and manage any part of an account and its campaigns, can give read only or standard account access and change another person's access level to read only or standard.
Changing Client Managers
You can move a managed account to another MCC within your top level MCC. However, if you move an account on a MDS from one MCC to another, both MCCs must have access to the manager defined order (MDO) funding account for the ads to keep running. The MDO is applied to your top level MCC.